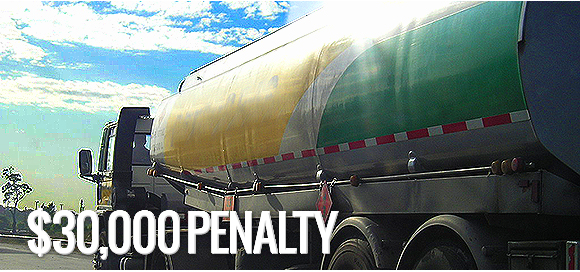 A $30,000 penalty will be paid by a State Department of Transportation (DOT) to settle alleged violations of underground storage tank regulations.   Ten facilities operated by the State's Division of Highways Department are involved in the settlement.
The U.S. Environmental Protection Agency announced on on March 21, that DOT has will also make statewide improvements of its UST monitoring as part of the settlement. The DOT was not complying with federal and state safeguards designed to prevent, detect and control leaks of petroleum and other hazardous substances.
According to the EPA, the "DOT failed to perform and/or document required release detection activities at 17 USTs used to store diesel fuel and used oil at Division of Highway facilities … "
Moreover, DOT agreed to improve release detection activities at 43 underground fuel tank facilities statewide, including  upgrading monitoring systems.  According to the EPA, leaking tanks are a major source of soil and groundwork contamination.  Throughout America. USTs store millions of gallons of petroleum products and hazardous substances.
The the EPA Regulations designs for regulations for USTs  to reduce the risk of underground leaks.  The regulations require prompt detection and resolution of leaks  to minimize environmental harm and to avoid the cost of major cleanups.
Information courtesy of:
Photo: Public Domain and does not represent any party referenced in the article.